Young Meadows might be the story longing for springtime in the midst of a deep winter. It might be the story of fantastical escape through secret portals after feeling closed in for way too long. It might be the story of overlapping imaginary worlds shared in tandem between two friends. It might be the story of our bodies moving through digital time and space and still emerging on the other side as more human. It might be all of those. What do you see? 
Thank you​, Sabrina and Maggie​, for your spectacular performance and faith throughout this unusual process. Thank you​, Hao​, for your stylish cinematic eye. Thank you​, Omar​, for your playful everlasting brightness and digital transcendence. I could not have dreamed up a better collaborative team. Thank you, Margaret, for the incredible costume design. Thank you​, Dan Fine and Nick Coso​, for allowing us to use the ABW Media Studio. Thank you​, George and Alex​, your generous leadership of UIDC. 
Image Carousel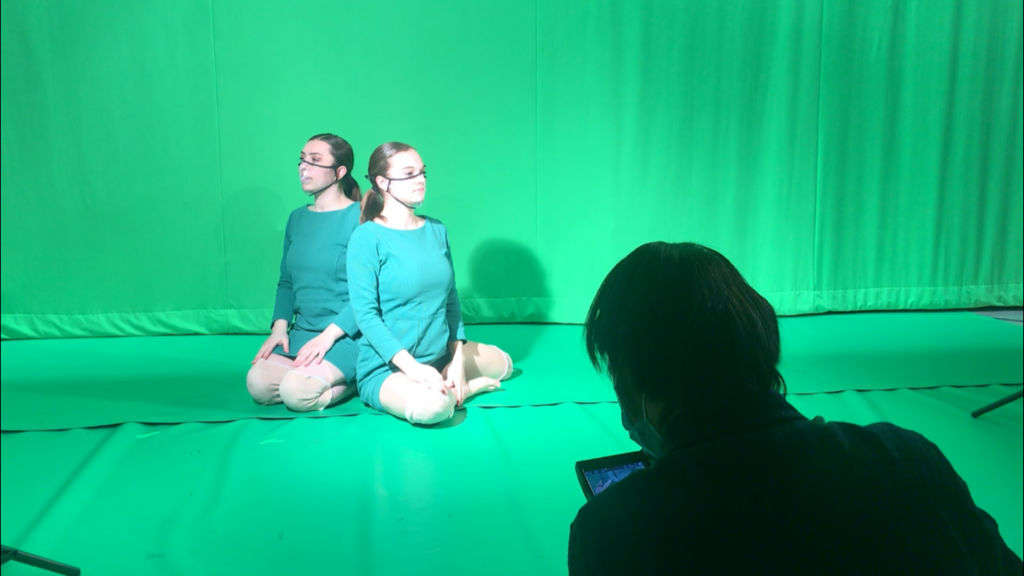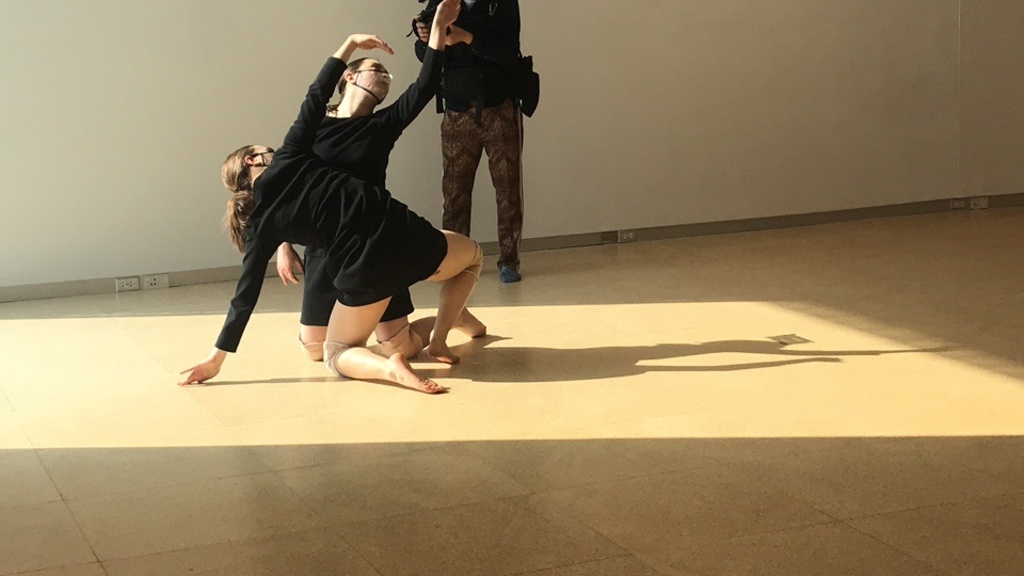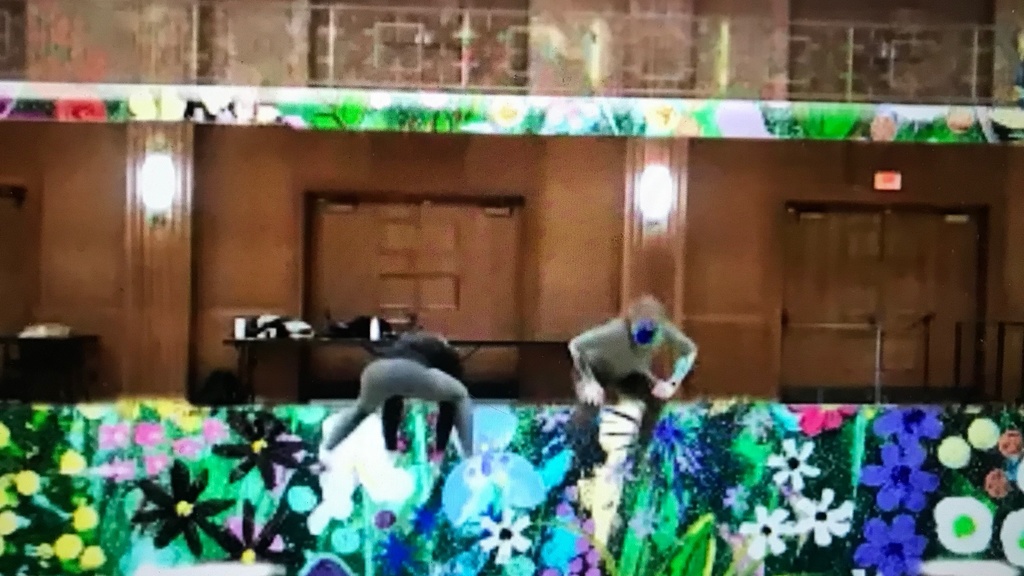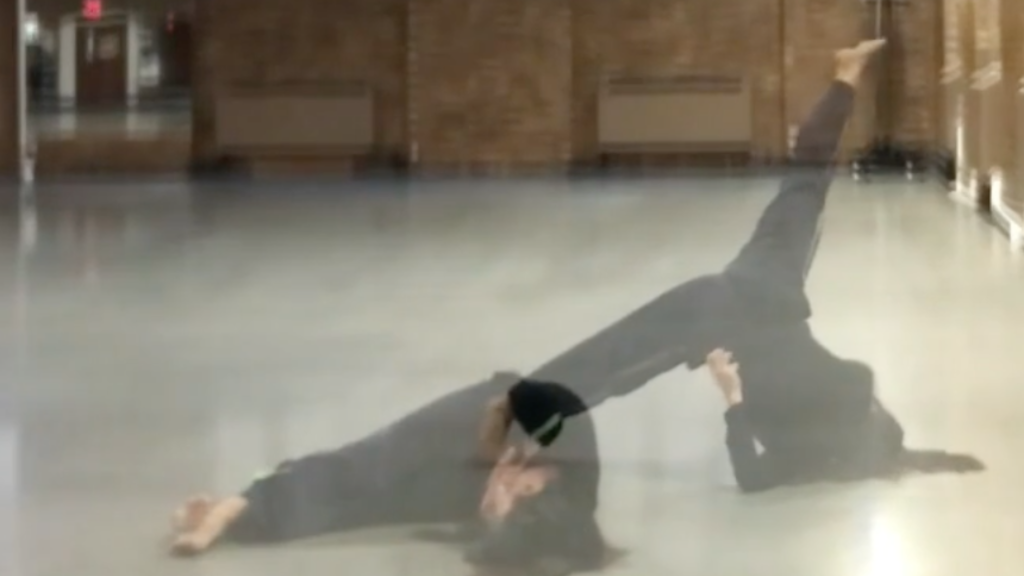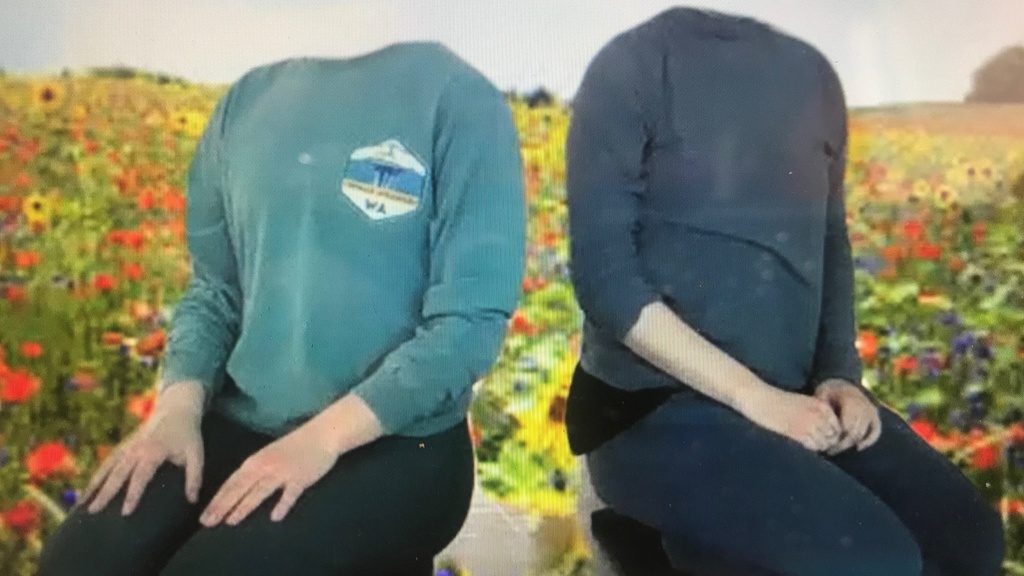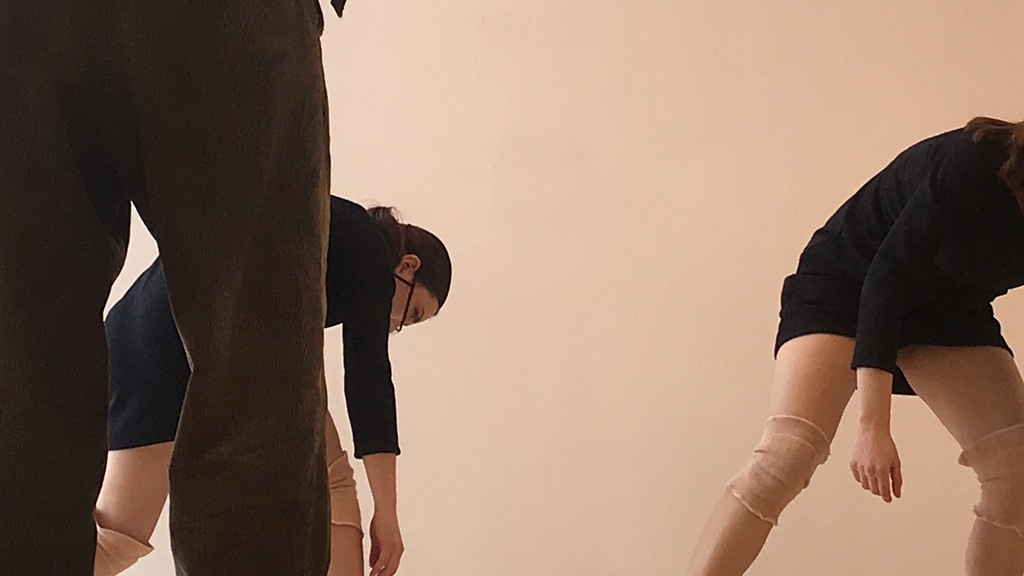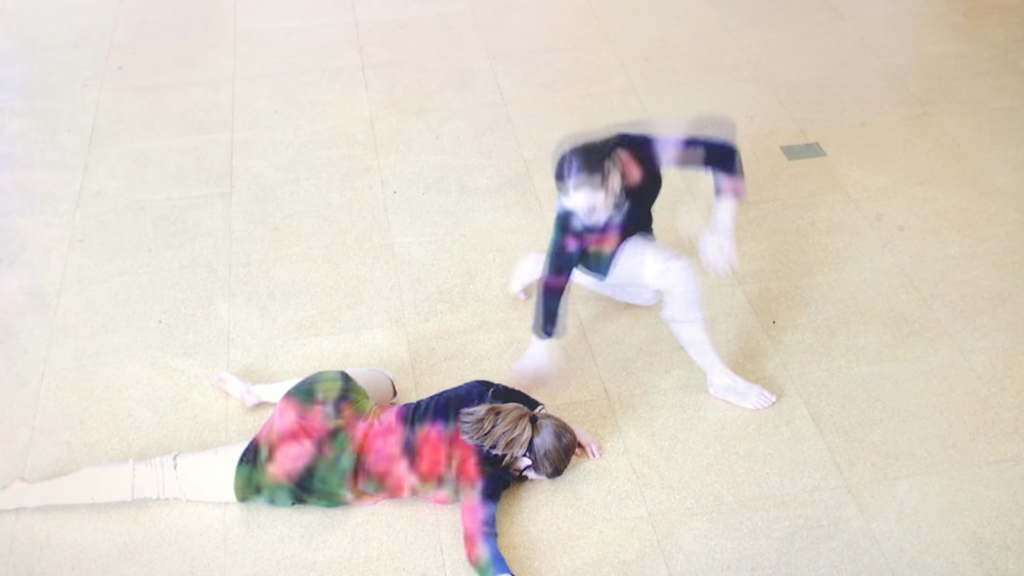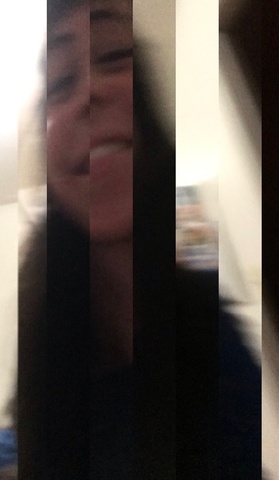 Stephanie Miracle is a Visiting Assistant Professor in Dance at University of Iowa. Stephanie's choreography has been described as, "iconic and nuanced…with an irreverence that makes you smile unconsciously," (Rick Westerkamp review of GROOVE, 2014). Her projects have been presented in Germany, Ireland, Portugal, Italy, Mexico, Russia, New York City, Los Angeles, and Washington, DC. She was the recipient of a '14/'15 Fulbright Performing Arts Fellowship to study the lineage of Pina Bausch in Germany. Her collaborative piece Drafting Plan was awarded Best Duo at Barnes Crossing Festival 2015 in Cologne and at the 2016 SzoloDuo Festival in Budapest. In 2017, Paper Piece received a US State Department grant for residency in Yekaterinburg, Russia, and a Trust for Mutual Understanding Grant to tour the US in 2019. Stephanie's dance films have been shown at Lincoln Center Dance for Camera, EnCore: Dance on Film, Reutlingen Museum, Iowa International Dance Festival, and RAD Dance Fest. She is the director of the live-cinema public performance experiment Fakers Club and was the guest choreographer for Folkwang Tanzstudio's 2018/19 season. Her full evening work Wilderness Tender was recently described as, "sixty minutes of pure pleasure," (Ruhrzeitung, 2019).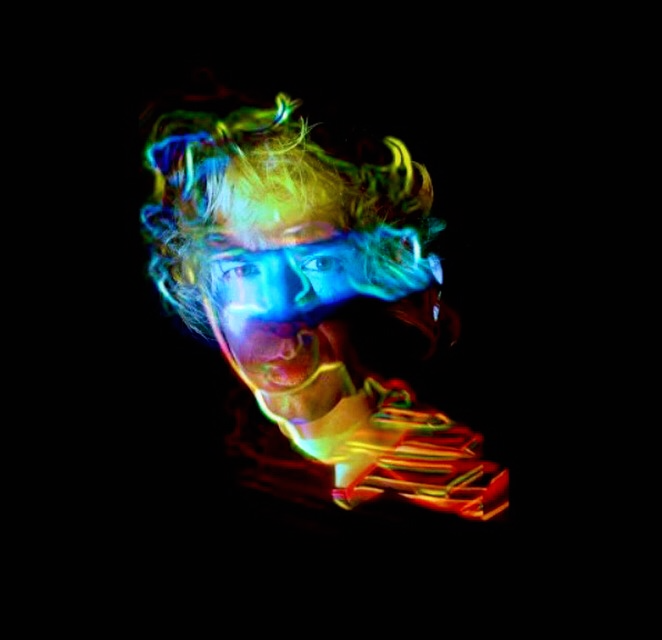 After writing his first book Disorientation Therapy in 2007, Omar Zubair found that the closer to the core of being he looked, the more blurry it became; so, he began to listen to it, instead. And ever since, listening has become his primary compositional technique: whether creating a theatrical score for The Wooster Group or building a permanent sound installation for a national historic landmark, whether sound designing for a blind choreographer so that she can continually orient toward the audience or improvising with a dance class at Julliard to coax authentic movement out of each student, whether making music to help people grieve at a funeral or celebrate at a wedding. He lets the ear hear twice before acting once.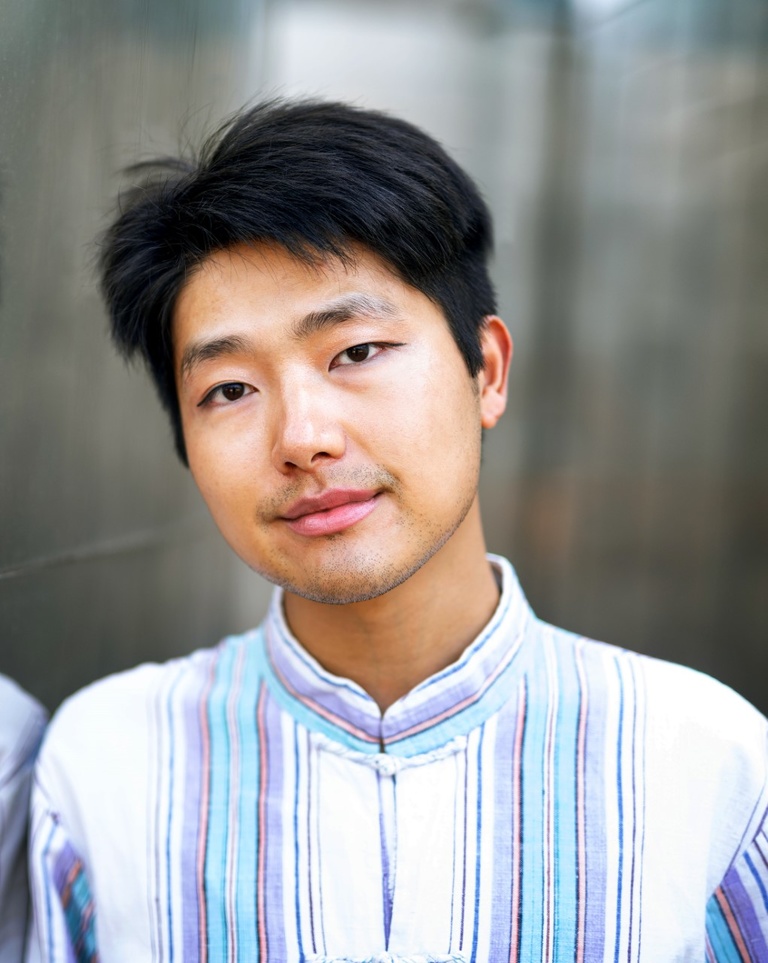 Hao Zhou is an independent filmmaker and photographer from Chongqing, China. Tending toward experimental narrative fiction, he has made two feature films (The Night, 2014; Jìnbì, 2021) and written for Douban.com. With support from the Iowa Arts Fellowship, Hao started the University of Iowa's MFA in Film and Video Production in 2019.