Choreography: Thomas DeFrantz, in collaboration with the UIDC company dancers
Music: Ramin Roshandel
Costume Designer: Margaret Wenk-Kuchlbauer
Lighting Designer: Jim Albert
Performers: Jenny Fairman, Maggie O'Gorman, Talia Howard, Hayden Jensen, Ashley McKim, Cami Rezabek, Katherine Shamdin, Kate Tonn, Ellen Welch
What if we paid attention to where we think we want to go? What if we spoke our desire, our hope for a future of collective action and shared compassions? How do I tell you what I want if I've never allowed myself to say it aloud? What if we tried to express what it is that we want? This work was created through a generative exploratory process in an intensive residency at UI. The interpretive artists bring their desire to bear on the container of the choreography, and create the work as they consider its implications.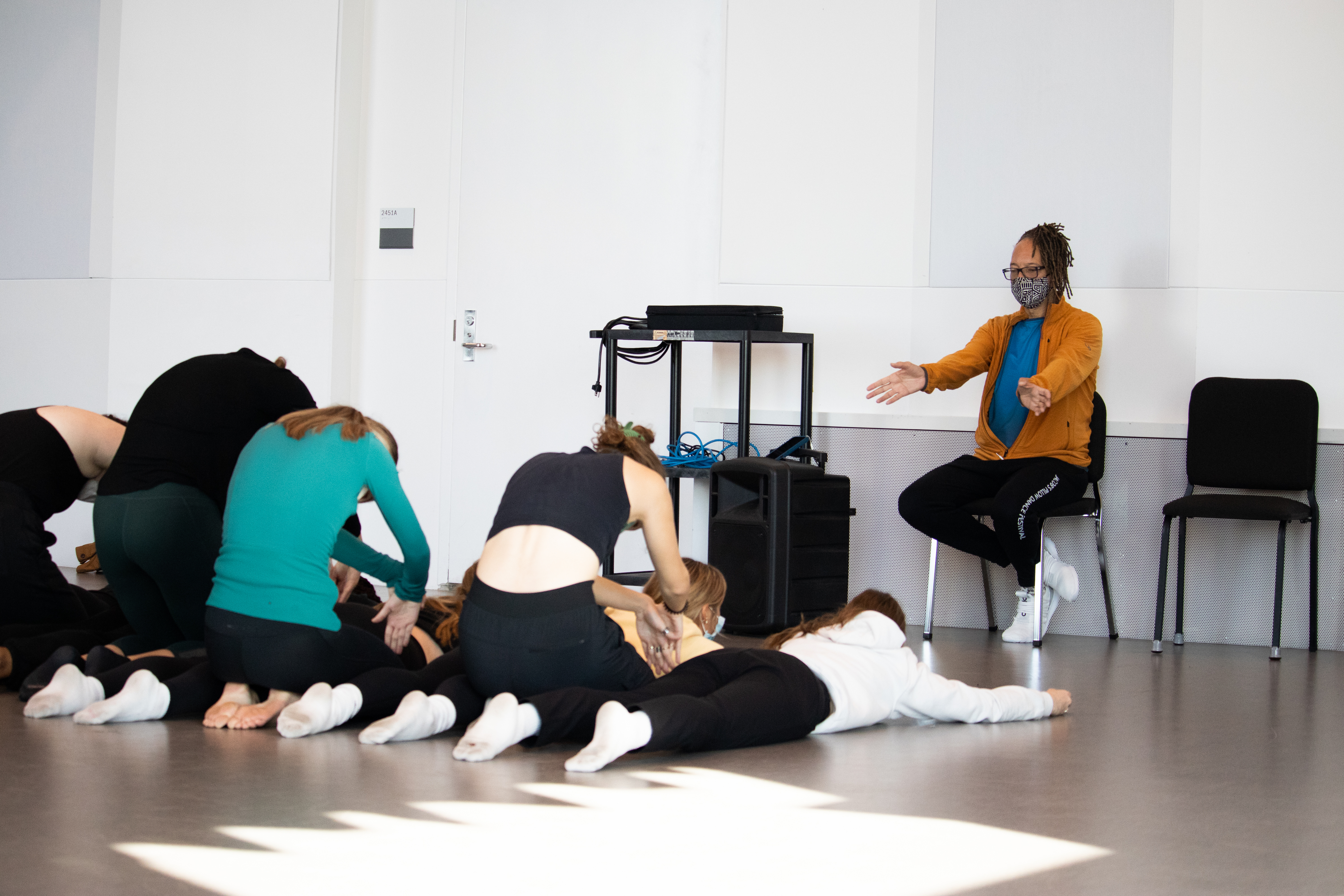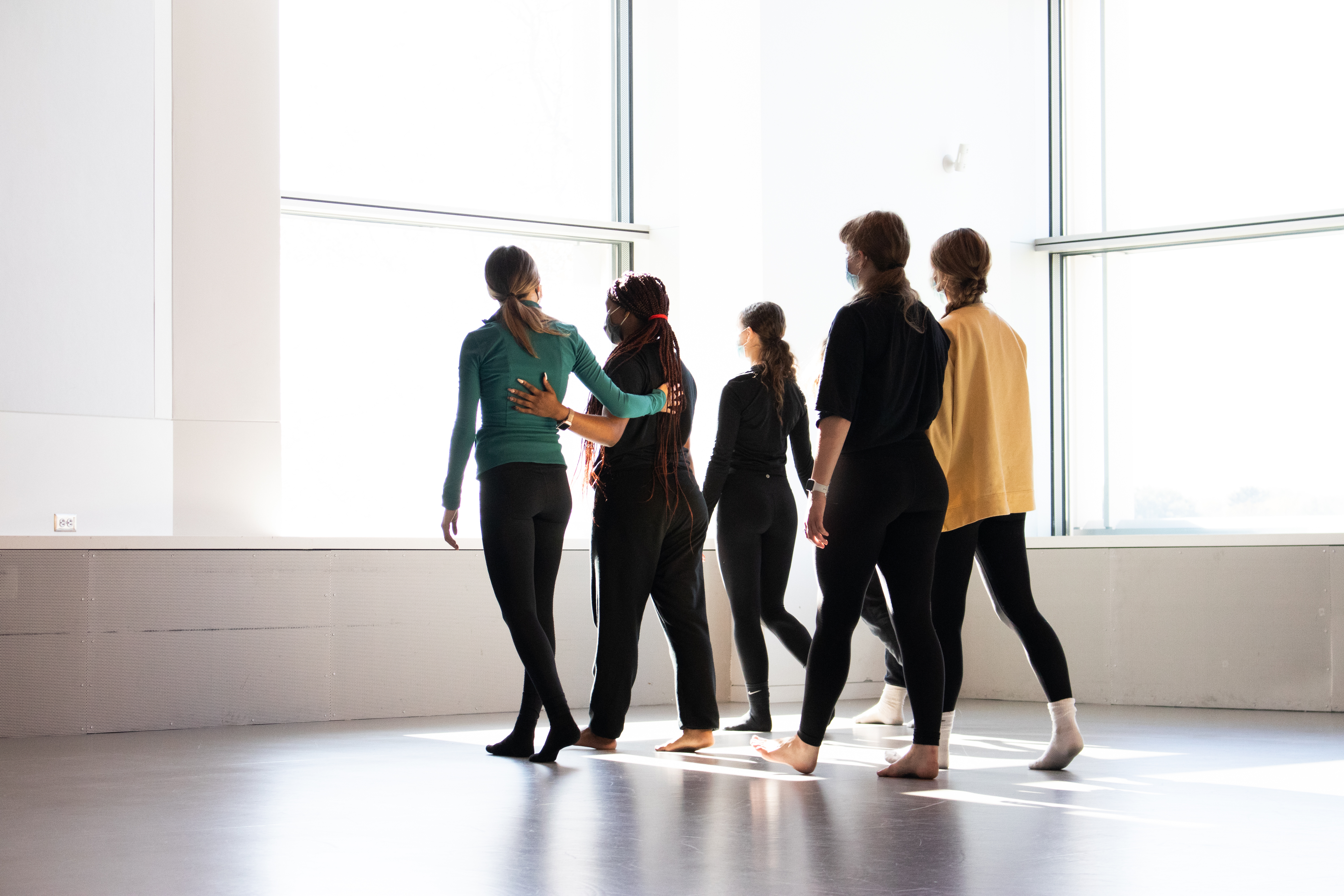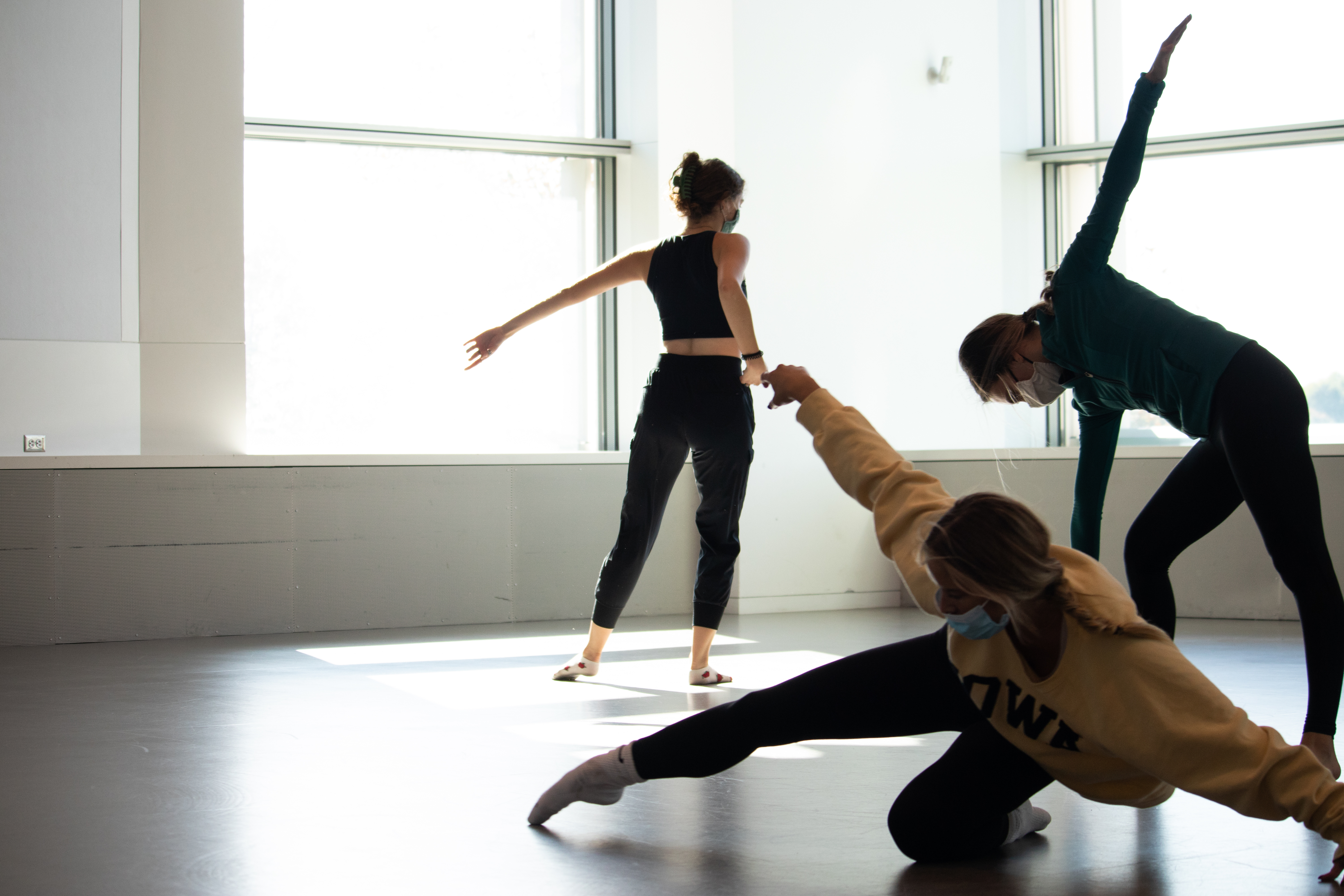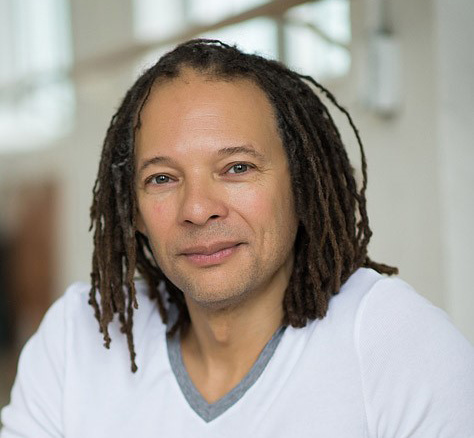 Thomas F. DeFrantz, professor of dance and performance studies at Northwestern University, has served on the faculty at MIT, where he chaired the program in women's and gender studies and led the concentration in physical imagination. He holds a PhD from New York University.
"I focus on dance, live-processing interfaces, and African American cultural formations," says DeFrantz. "I also direct a research laboratory, SLIPPAGE:Performance|Culture|Technology, that explores emerging technologies in performance. The lab embraces a value system of antiracist, protofeminist, queer-affirming method to construct alternative models of history."
DeFrantz's books include The Routledge Companion to African American Theater and Performance (with Renee Alexander Craft, Kathy Perkins, and School of Communication emerita professor Sandra Richards); Choreography and Corporeality: Relay in Motion (with Philipa Rothfield); Black Performance Theory: An Anthology of Critical Readings (with Anita Gonzalez); Dancing Many Drums: Excavations in African American Dance; and Dancing Revelations: Alvin Ailey's Embodiment of African American Culture. He has served as president of the Society of Dance History Scholars and as a consultant for the Smithsonian Museum of African American Life and Culture, where he contributed concept and voiceover for a permanent installation on Black social dance that opened with the museum in 2016.