Choreography: Kieron Dwayne Sargeant
Music: SkyLab, Till The End, performed by A Forest Mighty Black
Costume Designer: Margaret Wenk-Kuchlbauer
Lighting Designer: Jim Albert
Dancers: Jenny Fairman, Maggie O'Gorman, Madison Holtz, Talia Howard, Hayden Jensen, Ashley McKim, Cami Rezabek, Katherine Shamdin, Kate Tonn, Ellen Welch
Come Walk In My Shoes explores the ideas around how women are viewed based on trying to walk in someone else's shoes. The piece shows us how femininity and the various walks of life can be deconstructed and reconstructed based on the shoe you choose to wear or try to wear. How is this affecting the way you walk , move and behave? Are these shoes yours?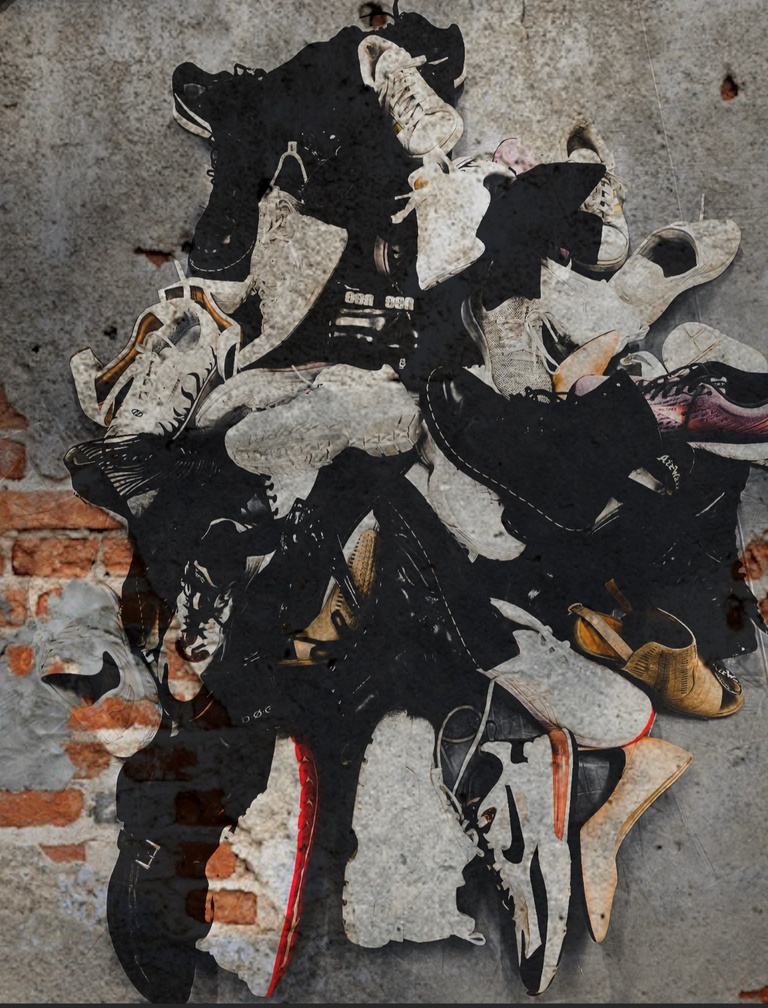 Thanks to the University of Iowa Department of Dance for commissioning this work, the College of Liberal Arts & Sciences, the UIDC Company, Stephanie Miracle, and Alex Bush.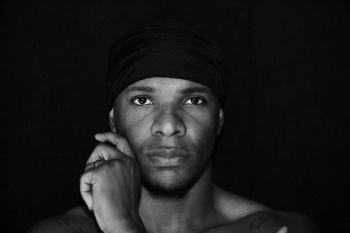 Kieron Sargeant is a Trinidadian-born interdisciplinary artist, choreographer, dancer, and dance researcher emerging out of the African-Caribbean tradition. His artistic practice and research both focus on the emerging field of African-Trinidadian dance practices. In particular, his work explores the processes of deconstruction and reconstruction of these dance adaptations, which span the fields of concert dance, modern Caribbean dance, contemporary Caribbean dance, as well as their social and commercial applications. Over the past 20 years, he has been involved in documenting, assessing, and analyzing dance traditions of the Caribbean, and establishing a canon of dance teachings and workshops, informed by his research, to popularize the ancestral survival of movement traditions between the Circum-Caribbean and Western Africa. His research includes translating deep cultural and spiritual practices to artistic practices resulting in dance work for the concert stage. More recently, he was selected to join the coordinating team of the Emerging Black Choreographers Incubator as a mentor, hosted by the Mojuba! Dance Collective (MDC) based in Ohio. His views were also recently included, along with other noted African-diaspora choreographers, in Decolonizing Dance Writing: Who is Writing for?, an assessment on the standard of dance review writing in Black dance. Nurturing his passion for knowledge, Kieron received an MFA in dance performance and choreography from Florida State University in 2019. In 2020, he was awarded a place in the Helen Pickett Choreographic Essentials Program, received the FA Ada Belle Winthrop King Art Endowment Award, and was also awarded a dance fellowship from UNESCO to South Africa. Committed to making closer connections between dance in the Caribbean and the wider global dance community, Kieron successfully coordinated the first ever international audition for Florida State University's, School of Dance with the Contemporary Choreographers Collective Festival (COCO), for the recruitment of MFA and MA candidates, in Trinidad and Tobago. He has presented his research at the 'Preaching as Performance' Conference, at the University of Calgary (Canada) and at the NEPCA Dance and Popular Culture Conference, at Worcester State University (US). He has taught master classes and workshops in Afro-Caribbean, Afro-diasporic, and Afro-contemporary at Ecole Des Sables (Senegal), at the Mojuba Black Dance Festival, at the International Black Dance Association Conference, the University of Florida, at the National Dance Education Colorado Conference, Sacramento State University, at Columbus State University, at Florida State University, at the Edna Manley School of the Performing Arts (Jamaica), and at The Dance Guild (Nigeria). His creative vision has provided him numerous opportunities to share ideas in culture, dance, and choreography. He has contributed to the arts through the medium of dance as a cultural ambassador, showcasing T&T's folk heritage at the Universoul Circus, MSC Cruise Line, and Royal Caribbean, traveling with dance to various countries including the US, Canada, Europe, Senegal, and Nigeria. In 2020, he founded and launched the Kieron Sargeant Dance and Dance Education Foundation of Trinidad and Tobago, which is a new platform for artists/dancers to nurture their creativity, inspire their environments and empowers themselves and the future of the arts industry in Trinidad and Tobago. He also currently is working in conjunction with the Tabanka Dance Ensemble (Norway), to host an ongoing online lecture series of in-depth talks, sharing of knowledge and connecting with African and African-influenced dancers in that part of the world.