Choreography: Sean Thomas Boyt
Music: Andy Thierauf
Costume Design: Juliana Waechter
Lighting Design: Jim Albert
Dancers: Mackenzee Albert, Soraya Cohen, Cearra Crosser, Ellie Daley, Emily Jane Gumal, Kyleigh Harm, Amya Lopez, Danielle Luettel, Gracie Schultz, Brittlyn Taylor, Lexi Timmerman, Emily Trapnell, Emma Tews, Lindsey Urbanski, Maya Villaneuva
Thesis Committee: Christopher-Rasheem McMillan, Jennifer Kayle, Melinda Jean Myers, Kendra Strand
Please be advised, this production contains full nudity.
A play on the Japanese word for 'concluding performance' ('千秋楽' or senshuuraku), this new dance work situates the stage and live performance as opportunities for self-expression and transformation. Specifically, this dance proposes a means for the titular Sean to imagine and build an environment where bodily agency, presentation, and safety are all possible and probable. Can this dance be the final occasion where they use the theater and the edge of the proscenium to take refuge from the outside world? Using improvisational scores, task-based choreography, and interpretive movement, the adjoining cast of dancers will negotiate differing situations both as individual bodies and as members of a larger group. As experiments, these dance scores prescribe limitations that alter their performance: the successes and failures in each iteration are made visible to the performers and viewers alike. In lieu of protective armor when addressing the potential dangers and embodied traumas of the outside world, Seanshuuraku's ensemble devises and explores other modes of adornment and self-couture to develop blueprints to best outfit themselves for the world.
This work is only made possible by its participants - Thank you to the talented, hardworking, and patient crew of collaborators who humored my every whim throughout this process.
Photos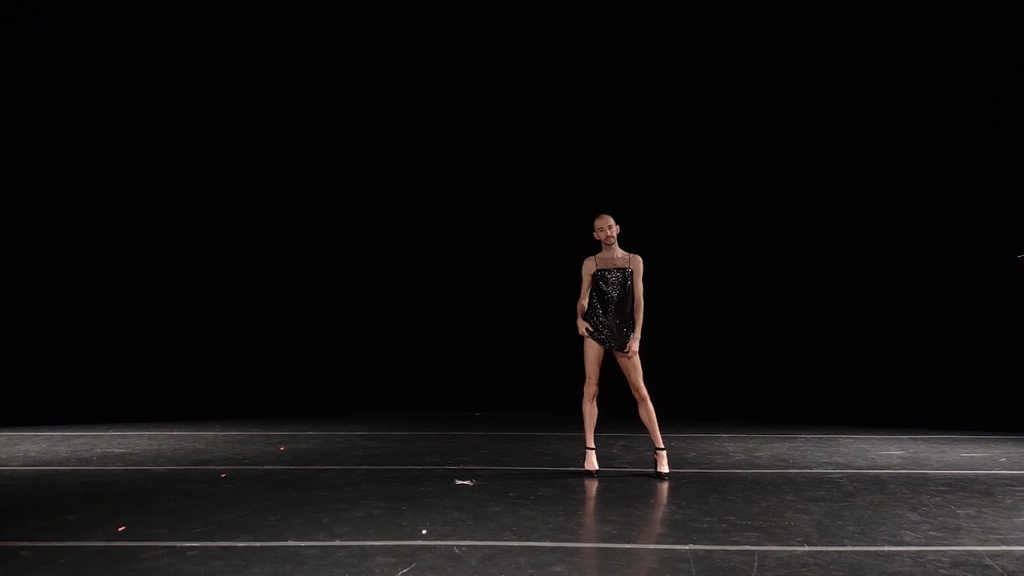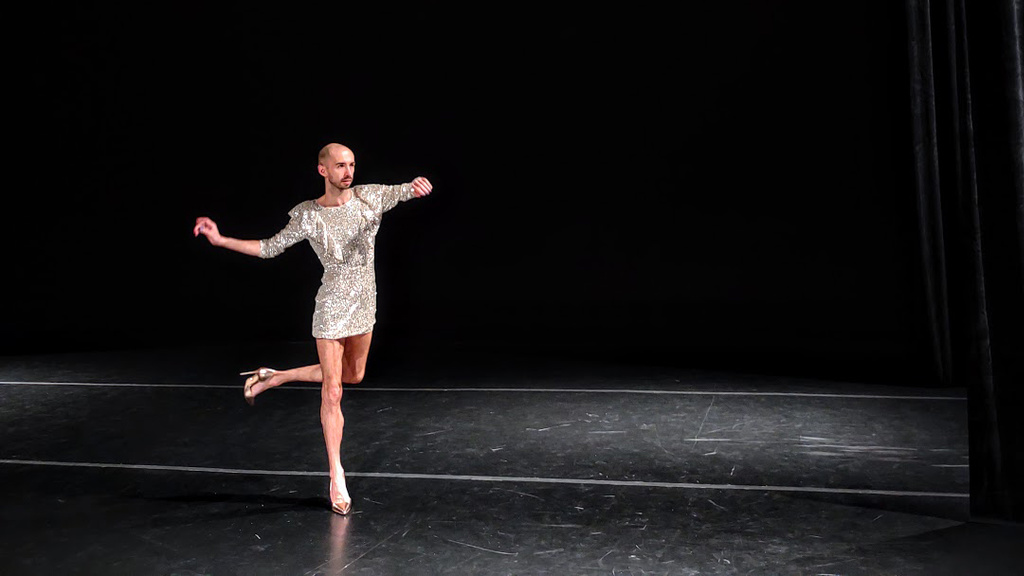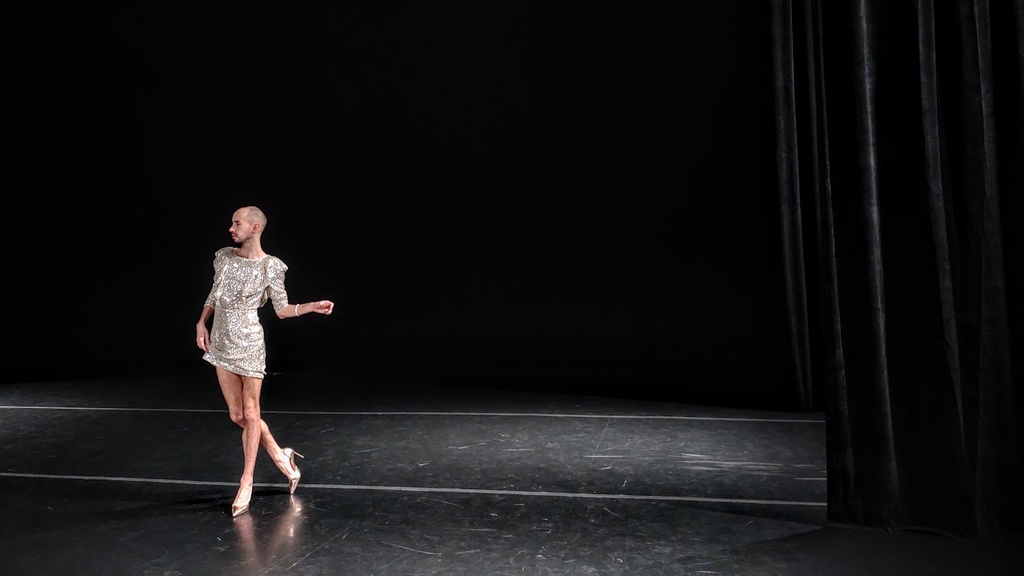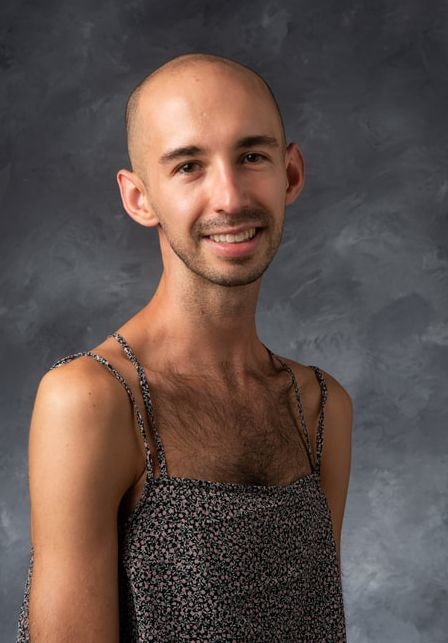 Sean Thomas Boyt is a dancemaker based out of Philadelphia. Currently, they are working toward an MFA in dance with an emphasis on choreography at the University of Iowa. Professionally, they have had their choreography produced in concerts and festivals throughout Philadelphia, New York City, Boston, DC, Indianapolis, Chicago, Minneapolis, Iowa City, Omaha, and (of course) on YouTube. STB has most recently danced for The Naked Stark, Nora Gibson Contemporary Ballet, Vervet Dance, and Anne-Marie Mulgrew & Dancers Company; collaborated with percussionist Dr. Andy Thierauf as stb x at; and worked on projects with Dana Powers-Klooster, Lauren Linder, Lyons and Tigers, Esther Baker-Tarpaga, Ballet 180, Antonia & Artists, Ballet Minnesota, SKI BALL, Meredith Stapleton, and Kat J. Sullivan. Find out more on STBDancing.com.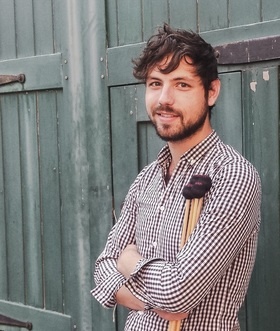 Andy Thierauf is a Philadelphia-based percussionist who specializes in the creation and performance of contemporary music. He is particularly interested in combining percussion with theater, dance, and technology. Andy teaches at Settlement Music School and is an adjunct professor of percussion at Kutztown University. He has appeared in Philadelphia, New York, Boston, Argentina, and across the Midwest at music festivals, conferences, and symposiums. Andy has performed at SEAMUS and PASIC on several occasions and is a member of the PAS Music Technology Committee. His creative research centers on seamlessly integrating technology into performance to produce collaborative, multi-media presentations with writers, dancers, actors, choreographers, and composers. In 2016, he self-published a collection of works for solo percussion and live electronics titled The Post Modern Percussionist. Andy is half of stb x at, a dance/percussion duo with dancer and choreographer Sean Thomas Boyt. The ensemble has performed at various universities, art galleries, and non-traditional venues across the Midwest and East coast.