Exposing Layers
A Behind-the-Scrim Look at Choreography in Mixed Reality Environments
Choreography: Katie Phelan, in collaboration with the dancers
Original Sound Design: Jacob Smithburg
Costume Design: Juliana Waechter
Lighting Design: Jim Albert
Animation Design: Katie Phelan
Digital Media Coordinator: Emily Berkheimer
Dramaturg: Emmalee Hallinan
Projection Design: Katie Phelan
Video Support: Michael Landez
Dancers: Emily Berkheimer, Kara Bouck, Ellie Daley, Kendra McDaniel, Zoe Miller, Ellen Oliver, Kaitlyn Rogers, Emily Trapnell
Thesis Committee: Daniel Fine, Stephanie Miracle, Eloy Barragán
This performance will use theatrical strobe lighting effects.
This project is generously supported with equipment from the University of Iowa Department of Dance, Public Digital Arts program, and Daniel Fine.
With gratitude to my dancers who have become my collaborators and friends. Thank you for going on this wild ride with me. I am thankful for each of you and your unique contributions to this process. To my committee, thank you for holding space for my growth in this process and for pushing my inquiry beyond my prediction. To my thesis committee chair, Dan Fine, my sincerest gratitude for your support, mentorship, and contribution in my graduate research. To my parents and siblings, I am deeply grateful for your ongoing love and support in me as a person and as an artist. To Will, you have supported my dreams at every turn. Thank you for always believing in me, and more importantly, thank you for your constant love and support in all that I do.
Rehearsal Photos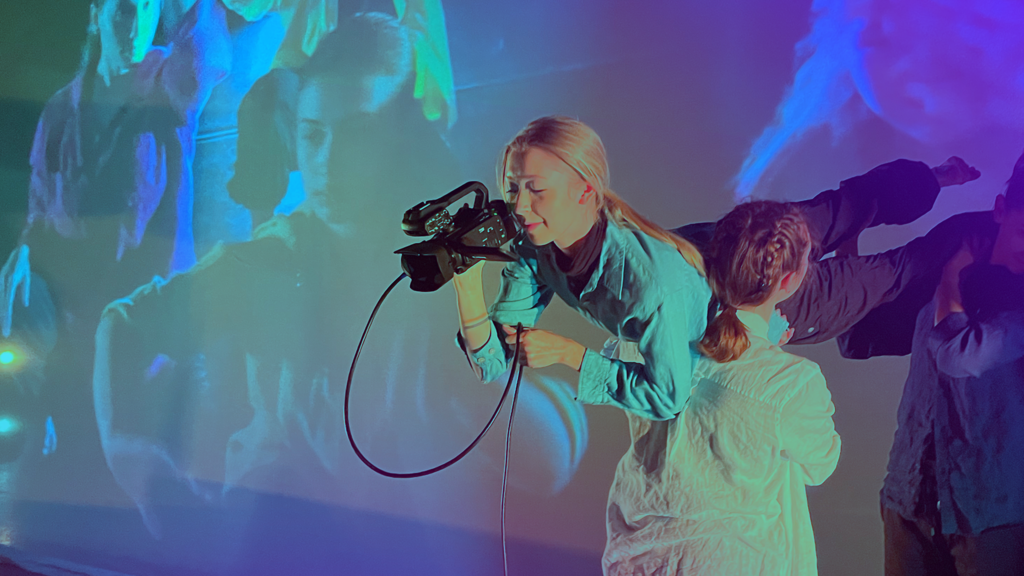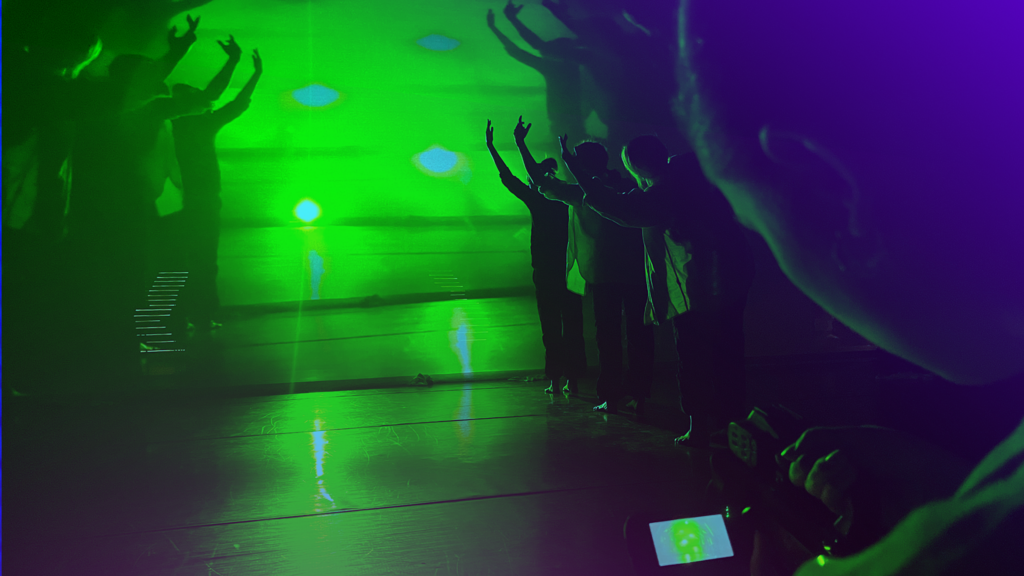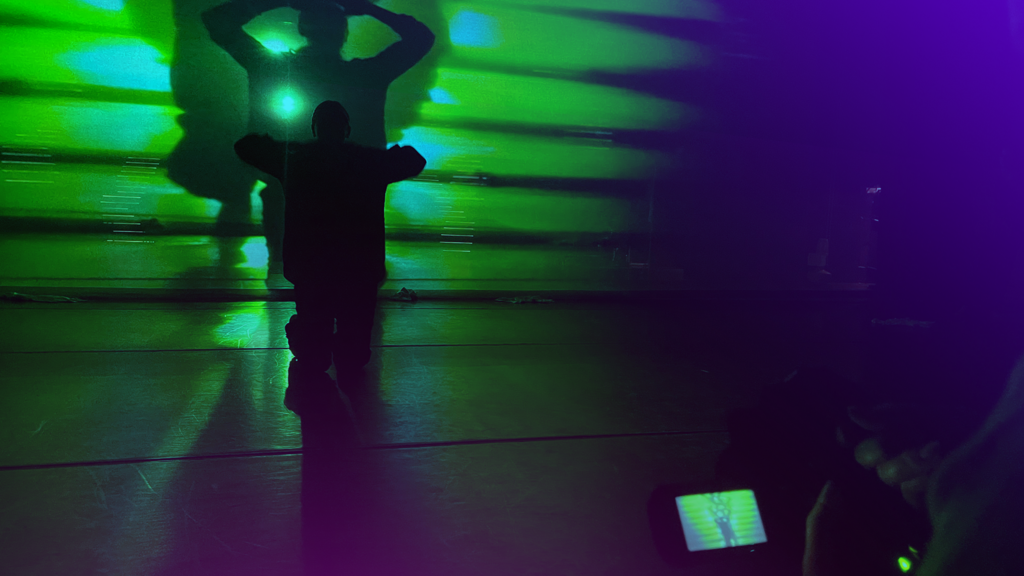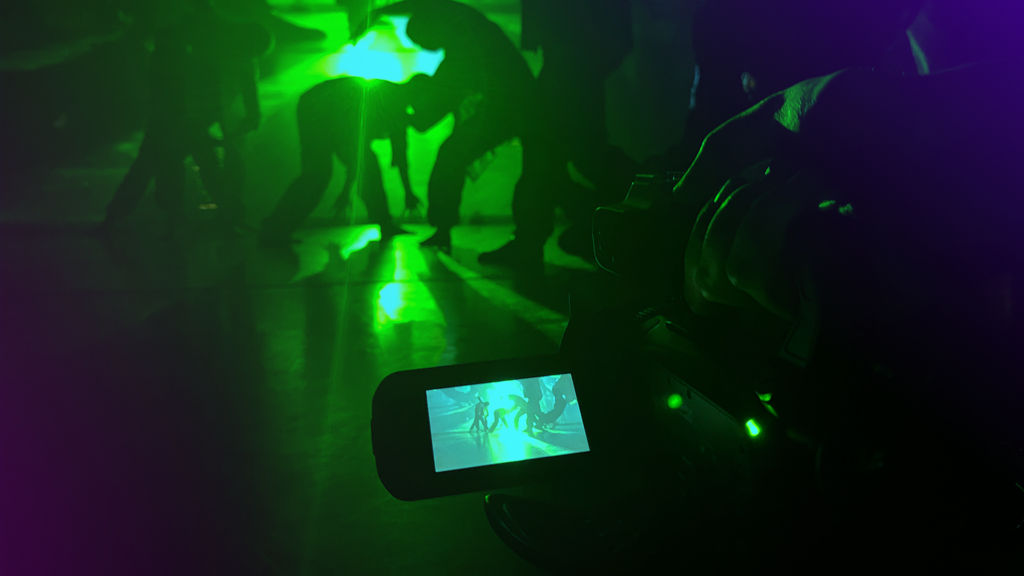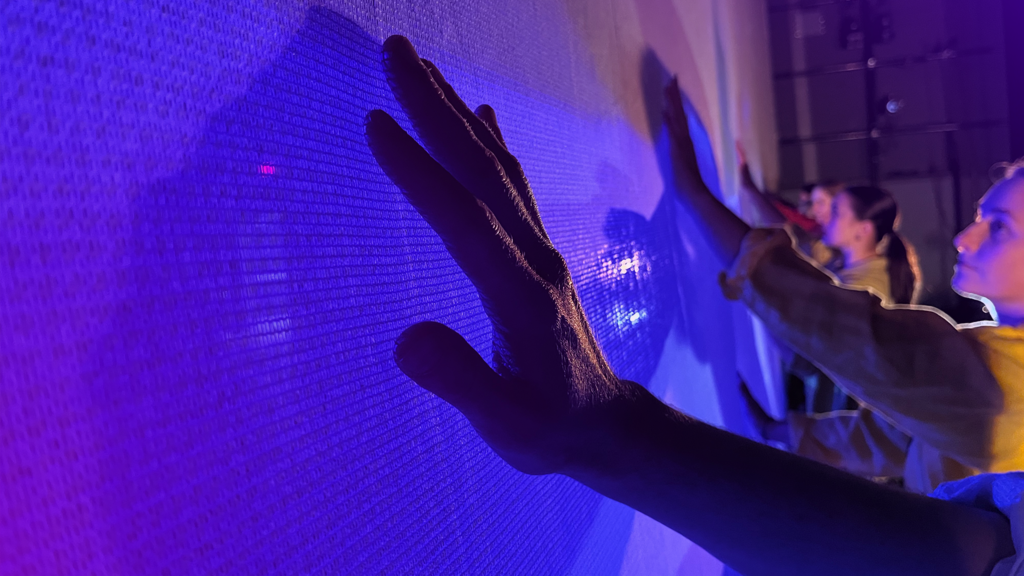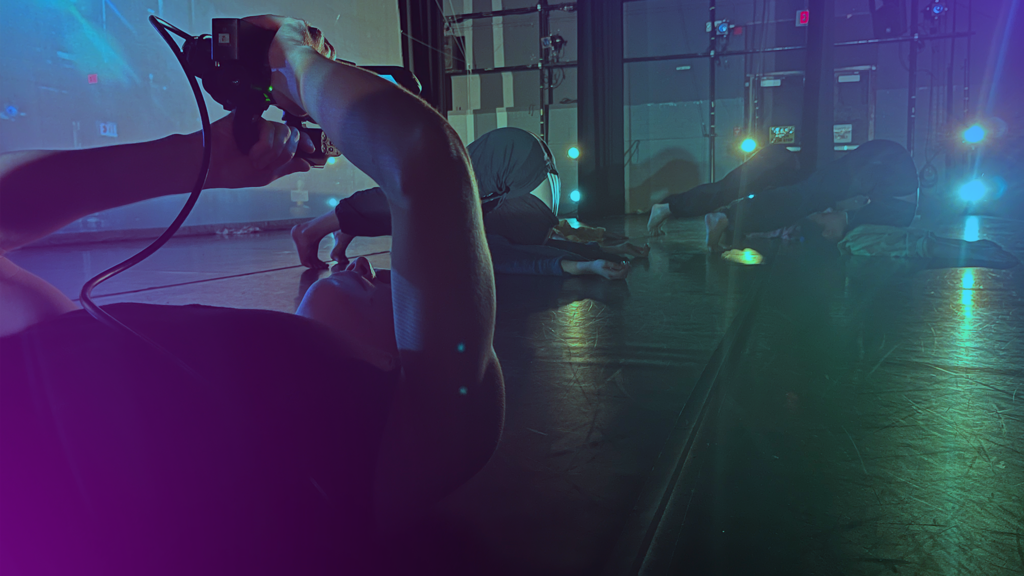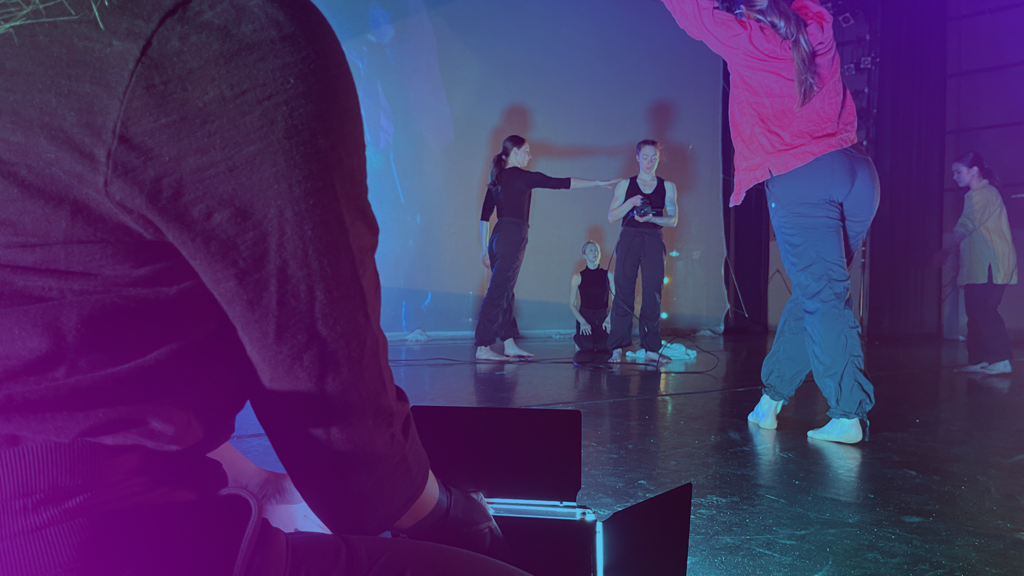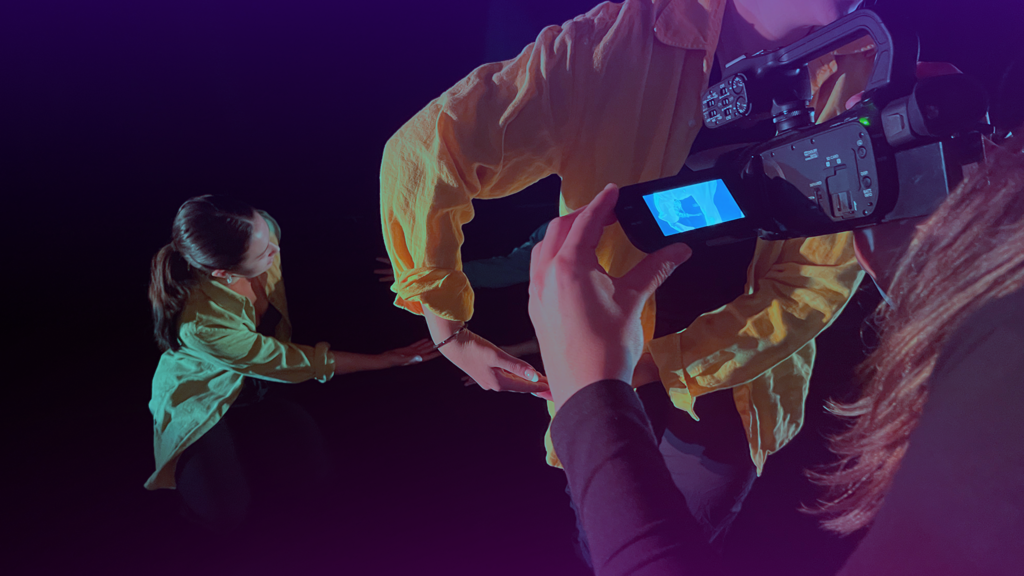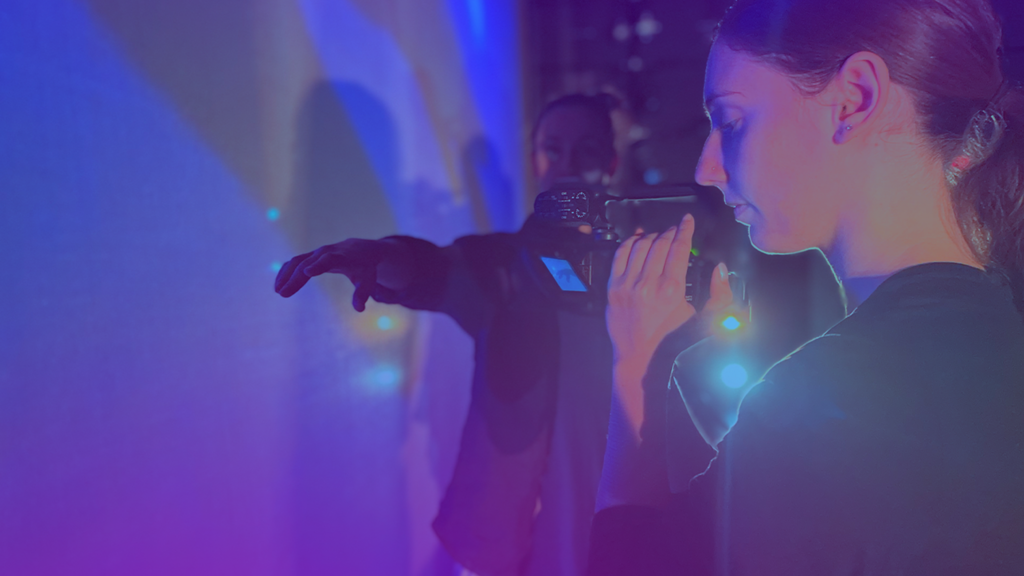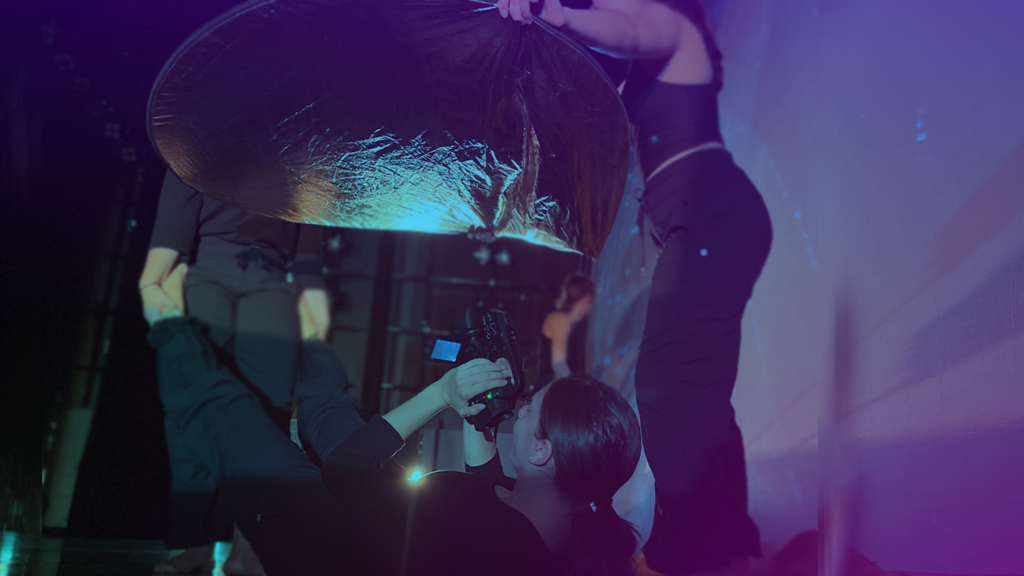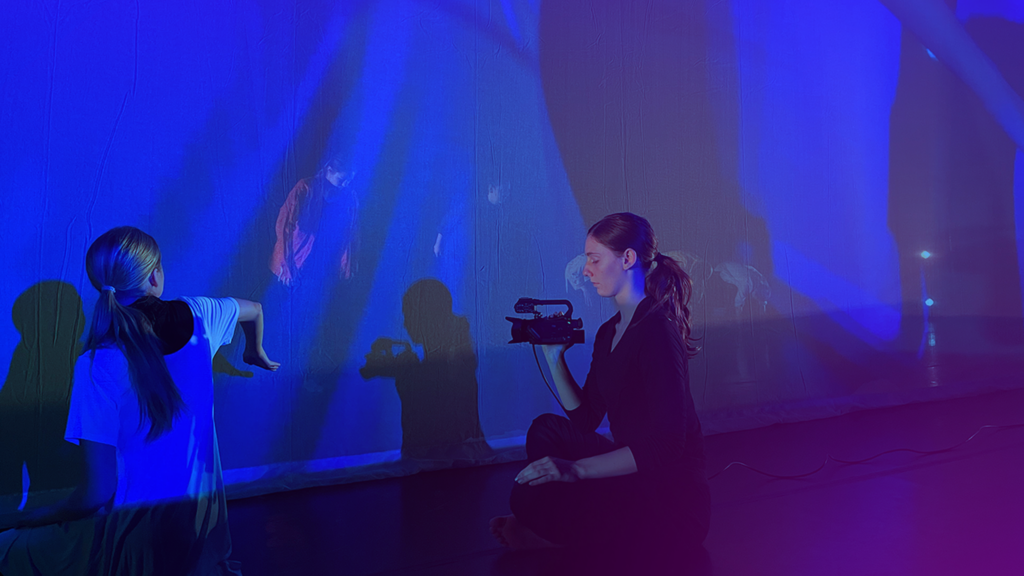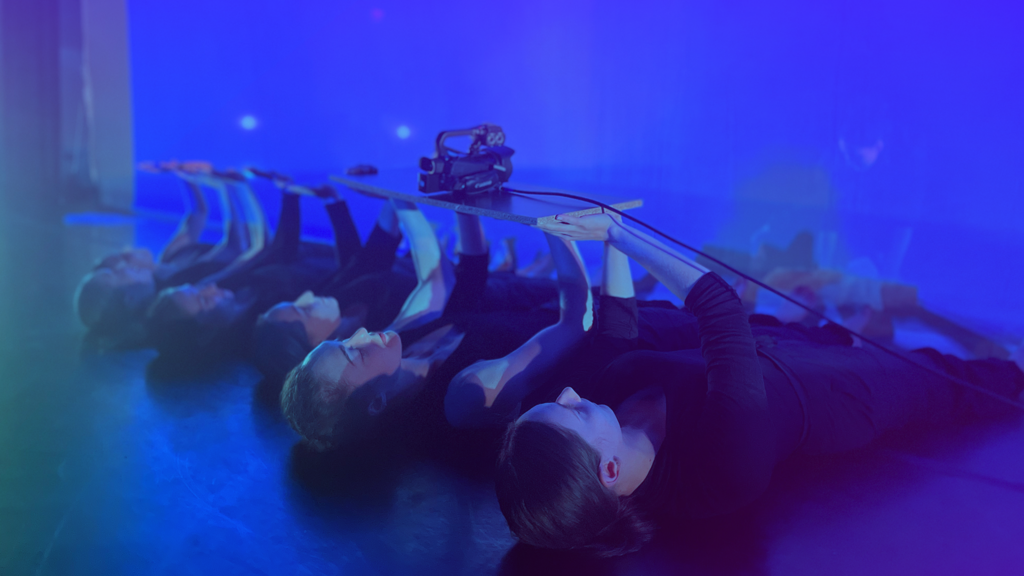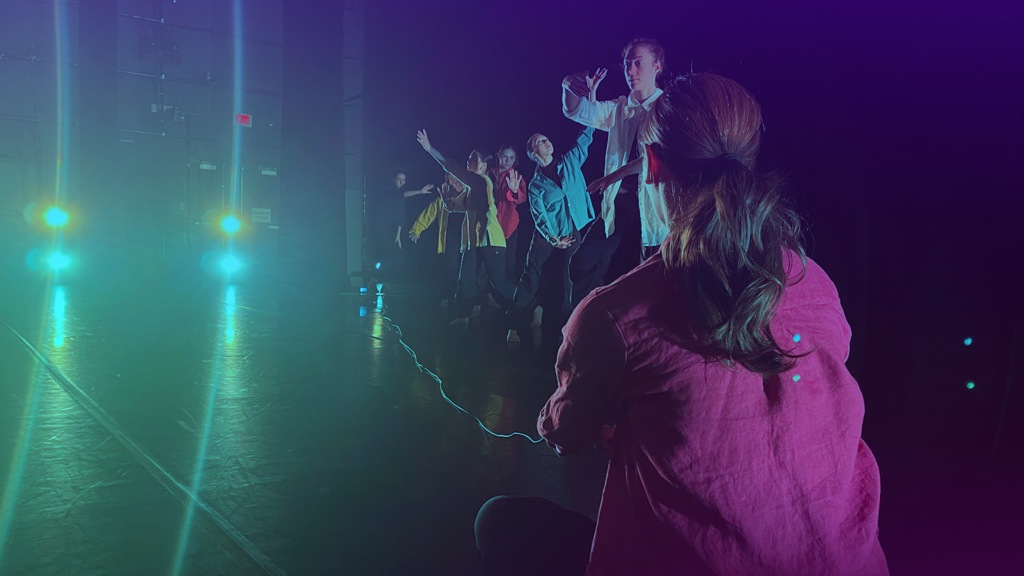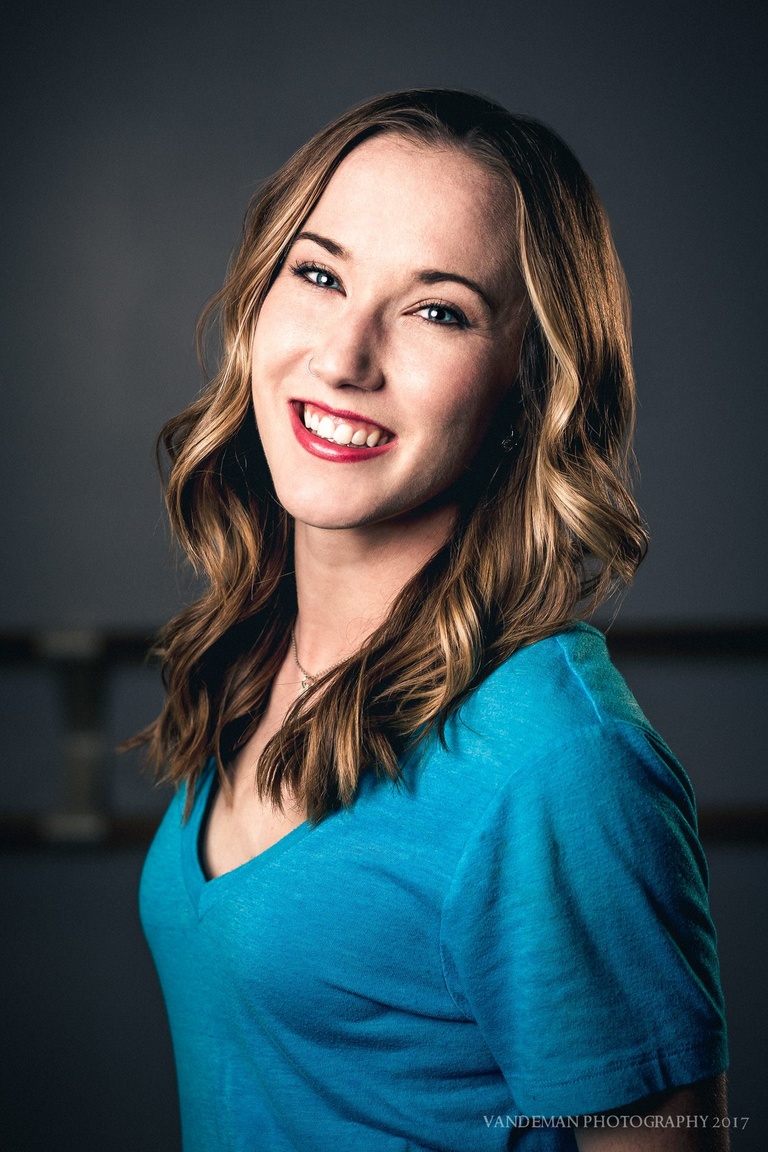 Katie Phelan is a Midwest-based screendance creator, researcher, choreographer, and educator pursuing her MFA in dance at the University of Iowa. She holds a BFA in dance, a minor in journalism, and a minor in advertising from Oakland University. She holds a 200-hr RYT and 300-hr OHYA certification through 105F in Chicago, Illinois. Katie is the founder of 16:9 Dance: a Screendance Collective. Katie has worked with Broadway in Chicago, Indiana Repertory Theatre, Eisenhower Dance Detroit, Gregory Hancock Dance Theatre, Motus Dance Theatre, Phoenix Rising Dance Company, AscenDance Chicago, and J. Lindsay Brown Dance. Katie's choreographic works have been seen in American Dance Festival Association, "NewDANCEFest" by Eisenhower Dance, "Cultivate" by Motus Dance Theatre, and "Hope" by AscenDance Chicago. Her films have been shown in American Dance Festival Association Screendance Festival, International ScreenDance Festival, Festival of the Arts, Beijing Dance Academy's Dance Forum, Trifecta Dance Collective's Choreographer Showcase, Spring Grove International Film Festival, Opine Dance Film Festival, FilmFest by Rogue Dancer, Frostbite International Indie Fest, and as a Semi-Finalist in Alternative Film Festival.