Choreography: Armando Duarte, in collaboration with the dancers
Music: "KYRIELLE"
By Wim Mertens
USURA SPRL (SABAM)
All rights on behalf of USURA SPRL administered by WC Music Corp.
"MOSS YOU ARE"
By Wim Mertens
USURA SPRL (SABAM)
All rights on behalf of USURA SPRL administered by WC Music Corp.
Sound Engineer: Ramin Roshandel
Costume Design: Margaret Wenk-Kuchlbauer
Lighting Design: Laurel Shoemaker
Dancers: Karissa Burkhardt, Hayden Jensen, Amya Lopez, Kendra McDaniel, Ashley McKim, Roni Patterson, Morgan Powers, Cami Rezabek, Katie Scuderi, Anna Snyder, Elsie VanDaele
On the Verge bases its creation on the passage of time; the present time we are now experiencing… I wanted to work on this concept with the dancers that we're entering the department under this unusual moment in our history… Everything is transitional, the world is upside down, sensing a [new] reality, dancing with faces covered, experiencing the feelings related to a new place; to a new moment in life… Moving to a new reality… enduring and surviving the existing, challenging times… as individuals and as a community. Resilience.
My immense gratitude to these dancers; not only for their contributions to the creative process, but for their resilience, enthusiasm, faith, commitment, and endless endurance throughout this entire process. I couldn't make it without you!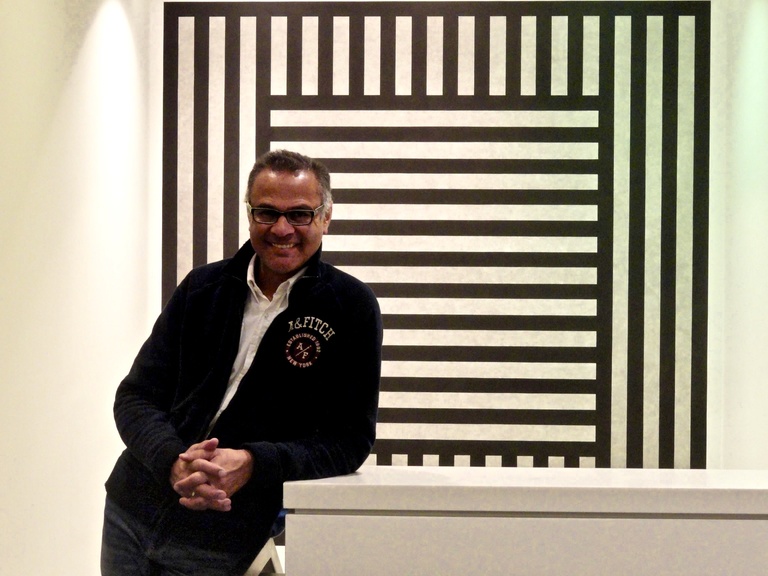 Armando Duarte is a professor, contemporary choreographer, and researcher of Brazilian popular culture with an MFA from NYU/Tisch School of the Arts and a BS in physical education from the University of São Paulo, Brazil. He has received various awards throughout his career, including the Best Choreographer Award from the São Paulo Association of Art Critics in Brazil, and has choreographed for companies in the United States, Brazil, and other countries. His academic research involves an in-depth investigation into Samba and Carnival, from which he created courses that offer students theoretical and movement-practice experiences on this popular culture. He has presented lectures on the subject at several universities and conferences in the United and Brazil. He is a two-time winner of the Iowa Old Gold Summer Fellowship; and has received numerous grants from the UI Support Program for Arts and Humanities, the Arts and Humanities Initiative Program, and the Obermann Center for Advanced Studies Interdisciplinary Research Grants. Professor Duarte is honored with the opportunity to contribute to Dance Gala, and to collaborate with such a prolific group of artists. He wants to continue sharing his wisdom, artistic vision, knowledge, and experience with people of all ages.