Choreography: Christopher-Rasheem McMillan
Music: TBD
Costume Design: Margaret Wenk-Kuchlbauer
Lighting Design: Laurel Shoemaker
Dancers: Sidney Cowles, Emily Gumal, Kyleigh Harm, Kristen Lowe, Lauren Macke, Katelynn Malmstedt, Maggie O'Gorman, Kaitlyn Rogers, Hanna Schaeffeler, Carson Simpson, Margaret Steimel, Emily Trapnell, Ellen Welch
His work is the last work in a series which included Quotidien's Gospel and Lovers' Bench (2018), Quotiden's Reprise (2019), and finally Passover (2021) which will be an authorised and collaborative response to Merce Cunningham's Crises (1960). Crises was conceived and performed during turbulent and difficult times, arguably the apex of the civil rights movement. To be honest, the last few years have been tough for just about everyone. For many but not all of us, tragedy has "passed-over." The investigation/invitation is simple, let's begin again... together... and thanks to the generous support of CBA/New York University and the Cunningham Trust, I will show it in New York (Spring 2022).
To our students who persevere.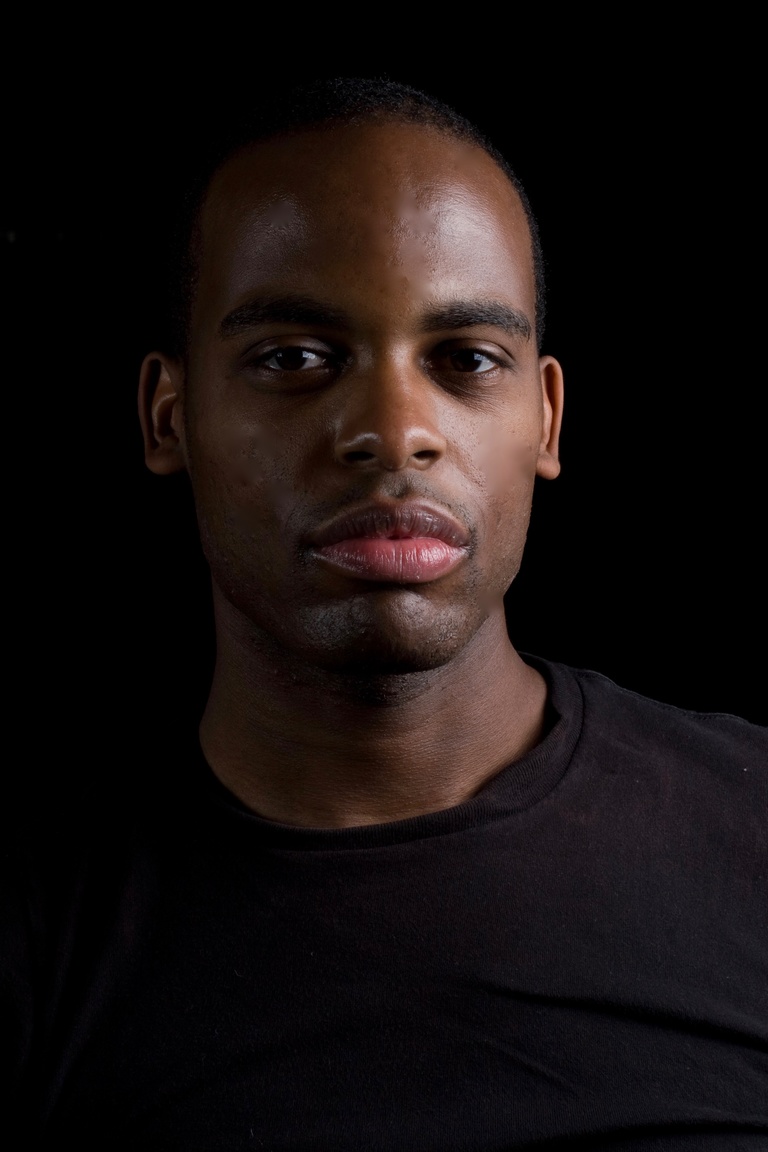 Christopher-Rasheem McMillan is a performance-related artist and scholar. He has a joint appointment between the Department of Dance and Gender, Women's & Sexuality Studies at the University of Iowa. McMillan received his BA from Hampshire College (2007), his MFA in experimental choreography from the Laban Conservatoire, London (2011), and his PhD in theology and religious studies from King's College, London (2017). His interests concern choreography in an expanded field, something that he has approached through experimental practices and creative processes in multiplicity of formats and expressions. He uses video, performance, photography, and oral storytelling to explore themes of race, memory, queer desire, religion, personal, and public mythology. McMillan's performance works have been seen at venues such as the Bates Dance Festival of Bates College, Providence International Arts Festival (PVD), and The Dance Complex and Green Street Studios in Cambridge, Massachusetts, and in performance platforms such as the 2011 participatory event Beyond Text, London. He was a Five College Fellow for the 2013–14 academic year and the recipient of the McGreggor-Girand Dissertation Fellowship for the 2014–15 academic year. His writing has been published in The Journal of Dance, Movement & Spiritualities, Kinebago, and Contact Quarterly.