Choreography: Amya Lopez, in collaboration with Lindsey Urbanski and Maddison Bulman
Music: Gesture 4 by Michael Wall
Costume Design: Juliana Waechter
Lighting Design: Jim Albert
Dancers: Lindsey Urbanski and Maddison Bulman
When looking at a relationship as a spectator, one will never fully understand the extent of how the relationship functions. What does the spectator miss out on, and how do they fill what they do not know with assumptions? How do your preconceived ideas shape your interpretation of art?
Amya would like to thank Armando Duarte, George De La Peña, and Christopher-Rasheem McMillan for their trust and support in bringing With Yearning to the stage. Her parents for endless support and reassurance on her dance journey, always believing that her name would one day be in lights, along with her grandma for helping in too many ways to list here. Amya extends endless gratitude to Emmalee Hallinan for helping her re-imagine her love for choreography and sparking the inspiration that led to With Yearning.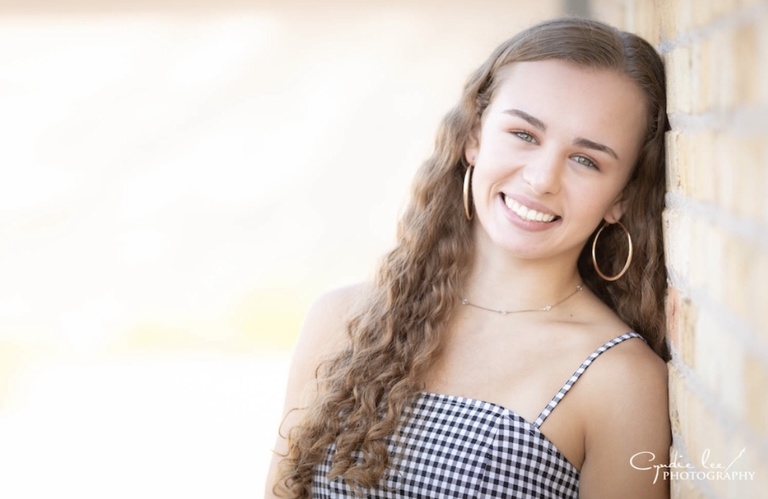 Amya Lopez is a second-year BFA student at the University of Iowa, and this is her concert dance choreographic debut. Amya is from Lake Geneva, Wisconsin, and attended Badger High School. Before attending the university, she trained at The Dance Factory under Tina Hansen in Delavan, Wisconsin, and danced on their competition team under the direction of Garrett Volpendesta. While at the university, Amya has performed in Dance Gala 2021 in Armando Duarte's piece On The Verge and at the American College Dance Association conference in Missouri. Amya has had the privilege of working with MFA student Emmalee Hallinan on her independent project Unsettled, MFA student Sean Boyt on their thesis Seanshuuraku, and is currently working with Todd Rhoades and Ellen Oliver on upcoming projects.