Choreography: Cami Rezabek
Music: Sound effects courtesy of Pixaby, mixed by Cami Rezabek
Costume Design: Juliana Waechter
Lighting Design: Jim Albert
Dancer: Leah Krantz
Still Trying is a reflection on the sacrifices that dancers and other creatives make to please others, often at the expense of their own wellbeing. In certain artistic spaces, there is an unspoken expectation that artists should be willing to give up their time, energy, and sometimes even their safety in service of their artwork. This piece serves to examine the pressures that come with this expectation and the risks of giving into these pressures.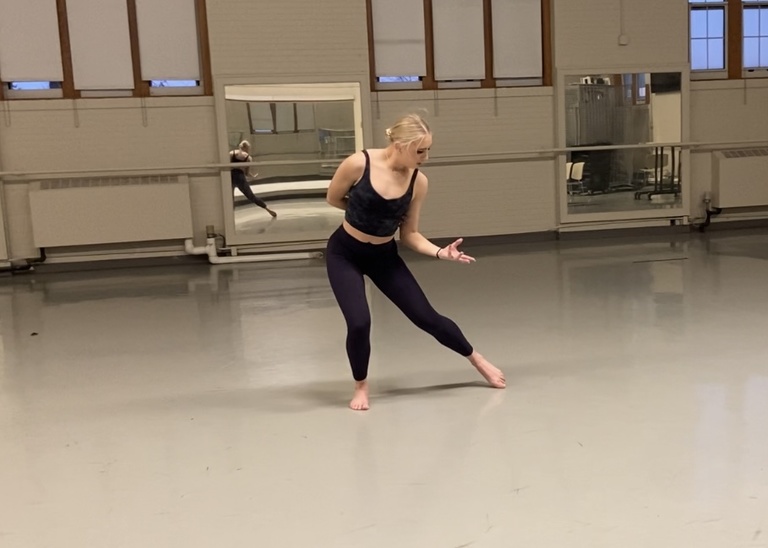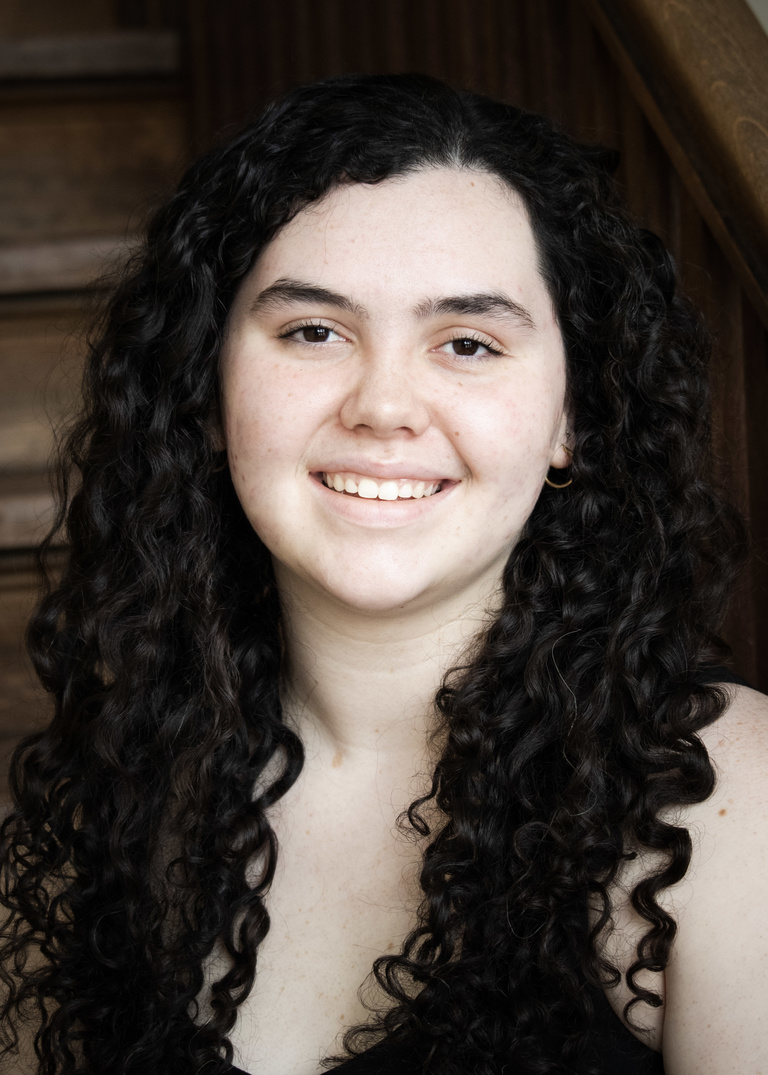 Cami Rezabek is a second-year student at the University of Iowa. She is currently working towards a BFA in dance with minors in English and gender, women's, and sexuality studies. Cami is originally from Cedar Rapids, Iowa. In Cedar Rapids, she trained in dance at The Ballet Academy Inc. and The Dancer's Edge. Cami's past performances at the university include Hancher Illuminated 2021, Dance Gala 2021, and the 2022 UI Dance Company Home Concert. Cami would like to thank her friends and family outside of dance for accommodating her busy schedule, attending her performances, and supporting her dreams.
She would also like to thank the Department of Dance faculty for encouraging and refining all her work in the department.