Choreography: Brittlyn Taylor
Music: Farewell Life (Arn Andersson Remix) by Nights Amore, Arn Andersson
Costume Design: Brittlyn Taylor and the dancers
Lighting Design: Jim Albert
Dancers: Mia Nagl, Anna Snyder, Margaret Steimel
Facing constant uncertainty, coping with distance, and enduring the complex range of emotions that follow the feelings of change bring frustration and defeat. Every decision is unsettled and questionable. With high expectations and looming perfectionism, these feelings pull us apart. We find importance in the way that we chose to deal with and learn from these decisions. We find value in the way we pull ourselves back together and grow, blossoming with a breath of acceptance.
I would like to thank the department faculty for the opportunity to present my work, with special thanks to professor Armando Duarte for guiding me throughout my discovery process this semester. I also want to thank my family for their continued support, and lastly, my three amazing friends and featured dancers who trusted and inspired me in this process.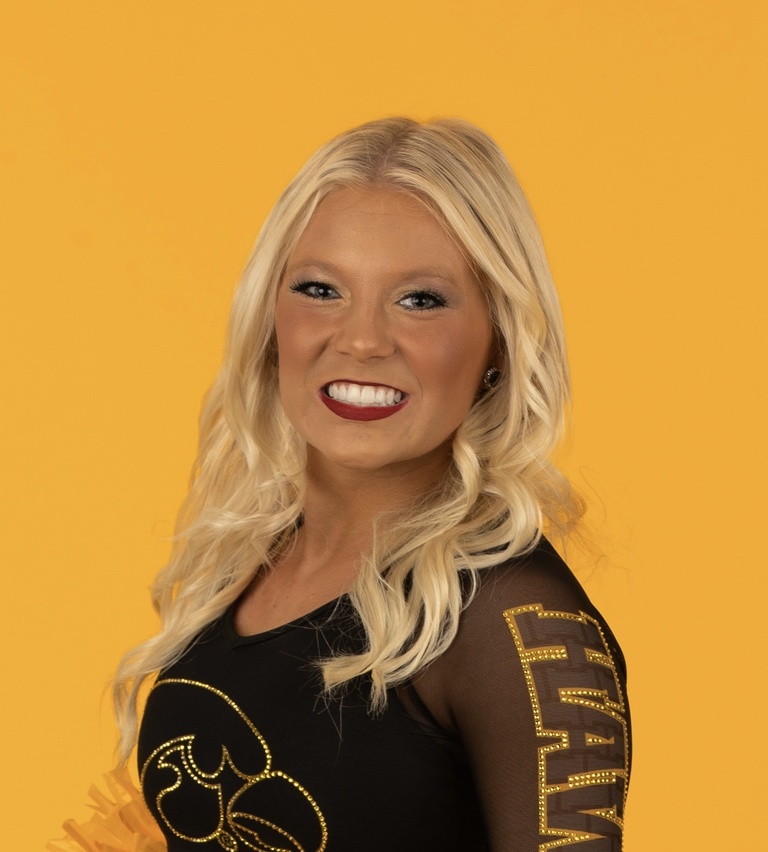 Brittlyn Taylor is from Waukee, Iowa, and has been dancing and tumbling since the age of two. She competed for Charlee's Elite School of Dance Elite Edge competition team for 11 years. Brittlyn has trained in ballet, pointe, contemporary, lyrical, jazz, jazz-funk, modern, hip-hop, tumbling, and gymnastics. Brittlyn was an instructor for three years while at Charlee's Elite School of Dance teaching both dance and tumbling classes. Brittlyn also attended many conventions competitions and has been awarded numerous scholarships and had the great opportunity to work with and assist many professional dancers and choreographers throughout the years. Brittlyn is currently double majoring in dance and sports & recreation management. She loves continuing her dance journey as a dance major and as a member of the University of Iowa Dance Team. Brittlyn hopes to dance professionally and pursue both choreography and dance education after college. She also loves sharing her passion with young students at Debut Dance where she teaches a couple of times a week.