Choreography: Danielle Luettel, in collaboration with dancers
Music: 7 139 by Michael Wall
Costume Design: Juliana Waechter
Lighting Design: Jim Albert
Text Design: Danielle Luettel
Dancers: Gracie Schultz, Megan Sills, Lindsey Urbanski
Percept is a physical investigation of theoretical principles of sensation. Working with personal perceptions as a part of the process, the investigations unfold as a display of Gestalt principles and illusions. In order to know how attention is avoided there has to be an understanding of how attention is drawn. How do you group the dancers throughout the work and what do you expect of them?
Thank you to the Department of Dance for this opportunity as well as the adjudication board for their thoughtful consideration and time throughout the process. Special thanks to my project advisor, George De La Pena as well as the Department of Psychological and Brain Sciences for their continued guidance and teachings within this work.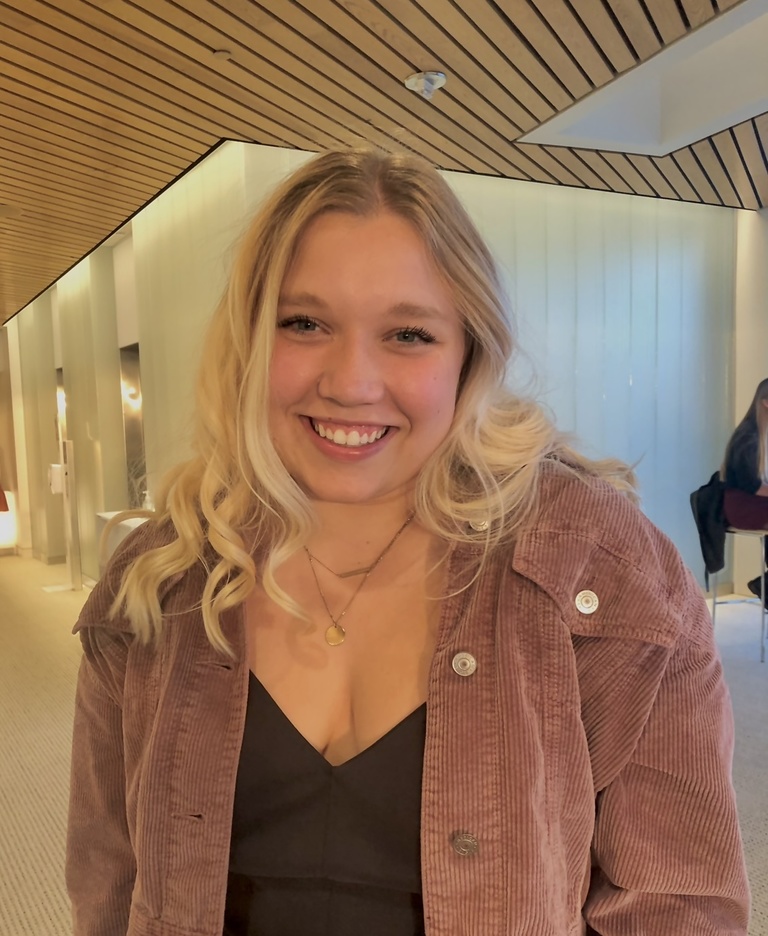 Danielle Luettel (she/her) is a fourth-year student majoring in dance and neuroscience. Originally from Sioux Falls, South Dakota, she danced in the LiRa Dance Company and the Company of Balleraena Dance Studio prior to continuing her education at Iowa. She will be furthering her education at the University of Minnesota this fall in Pharmacy School. Danielle has always loved choreography and hopes to continue this passion in her future endeavors. In the past she has choreographed for Balleraena Dance Company.