Choreographed by Sabrina Duke in collaboration with Katelyn Lookingbill
As an audience, performances are a chance to escape to another world. In a dark theatre, you become anonymous, another body asked to sit back, relax, and enjoy the show.

As a performer, the performance is the opposite. Eyes are glued to you as you attempt to perfectly execute your one chance to win the audience's approval.

This dance is what you don't see. This dance is what we don't want you to see. Perhaps this dance is what you don't want to see. Perhaps you like the magic of performance. Apologies if I ruin it.
Dancer:
Katelyn Lookingbill
Artistic Team
Music: 
"Mia & Sebastian Theme" (from La La Land) - Theme & Variations for Piano by Tony Ann (edited by Sabrina Duke)
Costume Designer:
Juliana Waechter
Lighting Designer:
James Albert
Special Thanks:
Special thanks to George de la Peña for advising this project, Tony Ann for very generously allowing me to use his music, and Katelyn Lookingbill for trusting and helping me along this crazy ride.
Meet the Musician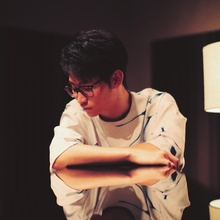 Tony Ann is a pianist, composer, and songwriter from Toronto, Canada. He began his musical journey as a classically trained pianist, with achievements such as receiving the grand prize at the 2011 Canadian National Music Competition. Tony Ann has studied music at the Claude Watson Arts Program (Toronto), Cleveland Institute of Music (Cleveland), and is now currently studying at the Berklee College of Music, in Boston.